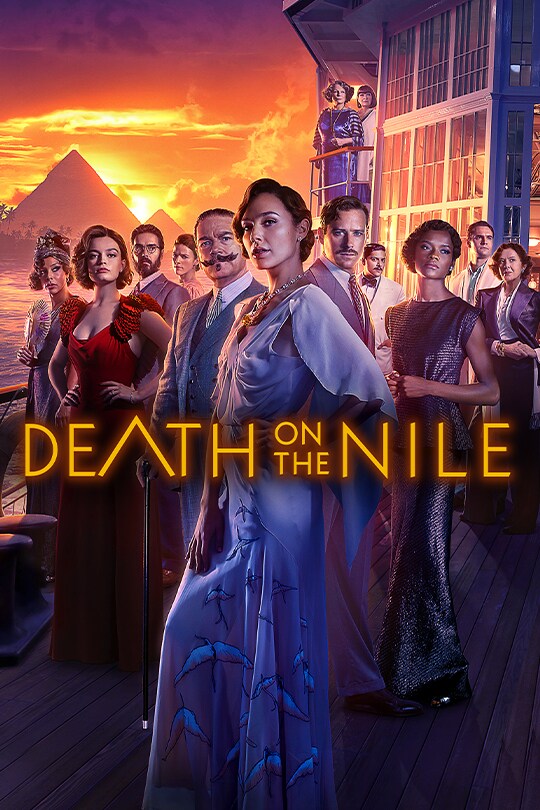 Death on the Nile poster. Credit to its official website on 20th Century Studios website.
Will this movie deliver a better session compared to Murder on the Orient Exprress?
---
This article is written in English.
TL;DR
Death on the Nile (2022) is a much better movie compared to Murder on the Orient Express (2017). Smooth scriptwriting, good build-up, no rush storyline, and much more. You won't regret watching this one, especially if you haven't read the book yet (cause I don't know what will happen if I read the book first).
Warning and Brief Explanation
Brief Warning
Warning
This review article contains spoilers. Please refrain yourself if you don't want to spoil yourself.
Age Rating
Parental Guidance - 13 (PG-13)
It's official website1 showed that the rating for this movie is PG-13, which means that it's okay to be watched by persons above 13.
Based on my understanding3, there are various scenes where sensual meaning is implied througout the actions-gazes-and-sentences, and there are some shots and quite graphic scenes too as this is a crime-detective-thriller type of movie. So it's actually understandable why the movie is rated as PG-13, as parents probably could have given some guidance to people above age 13 when watching this movie.
Notice
This article aimed to review this movie, and spread information about it.
No copyright infringement intended, aside from this article that is written by myself.
Media shown here, whether images, videos, or such are embedded from the original source.
---
Introduction
After watching Murder on the Orient Express a few days ago, I wanna continue this Agatha Christie watching session with the latest remake, which is Death on the Nile. Back in February, the movie was screened in theatres, and I couldn't make myself watch it yet at that time. Now, the movie is available to be seen through various platforms digitally. For someone who has never read the book yet, and based on the disappointment that I got after watching the previous one, will this movie satisfy me? Or will I receive another disappointment after?
Death on the Nile Book Front Cover. Credit to Agatha Christie official website.
Prior to read this review, you could watch this trailer available on YouTube:
Trailer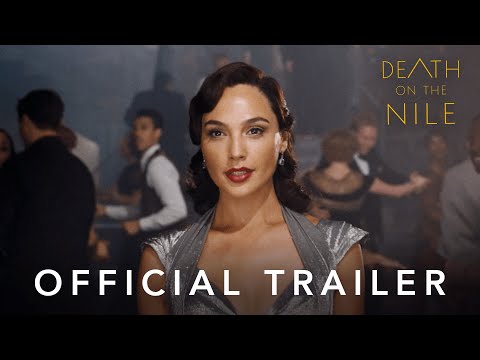 ---
Details and Viewer Discretion
Series Details
Following information compiled from various sources, namely its page on 20th Century Studios1, and its page on IMDb2, and my own understanding3.
Title
Death on the Nile
Also Known As (a.k.a)
There are various translations to this title in various languages which can be read here2.
Released on
09 February 2022 (Indonesia), 11 February 2022 (United Kingdom)2.
Genre
Crime2, Drama2, Mystery1-2, Thriller1.
Type
Movie.
Running Time
127 min (2 hour 07 min)1-2.
Notable People1

Director: Kenneth Branagh.
Writer: Michael Green.
Book Writer: Agatha Christie2.
Actor: Tom Bateman, Annette Bening, Kenneth Branagh, Russell Brand, Ali Fazal, Dawn French, Gal Gadot, Armie Hammer, Rose Leslie, Emma Mackey, Sophie Okonedo, Jennifer Saunders, Letitia Wright.

Original Country2
United States, United Kingdom.
Spoken Language
English, French (a few times).
Subtitle
Various languages of subtitles are available already as the movie could be seen through various platforms already. At least Chinese, English, Hindi, Indonesian, Malay, and Thai are available in Disney+ Hotstar in my country. Compared to the previous one, Murder on the Orient Express, foreign language spoken by the characters have been translated, mostly. Some that were not translated seem to be basic/general/known words already, such as Merci, Monsieur.
Platform or Where to Watch
The movie can be watched on various platforms, and requires premium subscription/money to rent/buy the movie. The platforms are Disney+ Hotstar, Google Play Movies, Amazon Prime Video, Apple TV, and Vudu. Please also check your location as the licence is probably different for each country.
Viewer Discretion

Hm... actually not that much sensual content in this movie, however...

Sensual gazes-movements-conversations between Armie Hammer (as Simon Doyle), Emma Mackey (as Jacqueline de Bellefort), and Gal Gadot (as Linnet Ridgeway) probably need some guidance from parents. But no sexual actions were shown explicitly.

Aside from that, other discretion probably needed for these contents:

Louise's corpse also can be seen in the boat's paddle wheel.
When Bouc got shot, gunshot sound can be heard, then blood splattered from Bouc's neck can be seen, ending with the pistol scene clearly shown. A few seconds later, hole in Bouc's neck also can be seen clearly, and the blood is still coming out from his neck.
When Linnet was shot, the scene can be seen clearly. Shot pointed to Linnet, then a gunshot sound. Not that graphic.
Near the end of the movie, blood can be seen too, beautifully absorbed by clothes that both suspects wore. No bullet can be seen, but a gunshot sound can be heard.
---
Review
Theme, Background
The movie revolves around a super-rich woman, named Linnet Ridgeway, and Poirot, of course as the main character in the story. As a super-rich woman, of course it's not always safe, and you can't blindly believe everyone near you. Same as Linnet, even if she showed a happy face most of the time, but she held her worries inside all the time. She worries about her safety, as Jacquelline a.k.a Jackie (who previously engaged with Simon), continues stalking her everywhere. The threat was invisible, but felt throughout the beginning of the movie. Later in the middle, she died, and Poirot must find who is the murderer.
Characters, Story Flow, Dialogue, Point of View
Characters
Talking about character... Hm... The main characters of this movie are probably Poirot, Linnet, and Simon. Then the next prominent is Bouc, and Jackie. All of these five characters shown the most throughout the movie, so I guess the main character are these five. Aside from them, other characters shown in the poster have the same level of importance.
Story Flow
The story goes forward, with a few (not that much) flashback scenes to certain events shown. Flashback scenes colored in grey-scale. These scenes will unveil some secret events that happened in the past. Also, the movie started back when Poirot was in a war, which explains why he has that moustache. The colouring for these scenes is in grey-scale, however, the plot still goes forward after, cause the timeline doesn't go back to these war scenes later on.
Dialogue
All characters speak English (and so little French, I believe) throughout the movie.
Point of View
For this movie, I think the story is told from Poirot's Point of View, as we watch the movie literally from Poirot's view.
Conflicts
The conflict revolves around Linnet. As I explained above, she doesn't feel safe with anyone near her. Things also got worse as she basically made Simon break his engagement with Jackie, and married Linnet (was/is Jackie's friend), in just six months (Bruh. Six months bruh. Six months. 😮‍💨). After she was killed in the middle, the conflict then shifted to this till the end.
My Review
As someone who hasn't read the book, yet. And previously watched Murder on the Orient Express, and ended with feeling disappointed. I decided to go ahead and watch this movie. Surprisingly, it was good. Like so-so-so much better compared to the previous one. In this movie, you will see how the storyline doesn't feel rushed-up; they have much better script-writing as lines that the characters spoke felt much more impactful than before; better build-up; and better problem-solving. Even though viewers still act as "viewer" only, but in my mind we could guess of what is going on after, who's gonna get killed, who's gonna murder, and so on. The evidence also stated and shown clearly throughout the movie. There are also plot-twist after plot-twist, which makes you gasp after each. And the list could go on. But aside from these, some aspects still felt as great as before. How they built and positioned the setting, the background, their acting, their sound mixing, these aspects are still as beautiful as the previous one. I love these. 💙

A thing that probably kinda boggles my mind is how Jackie can stalk her throughout the movie like that. Like, the threat is there, and it is invincible, even if she stated her intention to Poirot. However... If you felt a threat... Shouldn't you go or do your best to avoid it? Yet the threat is still there till you get killed. Kinda mind-boggling, but then how could the conflict arise if she wasn't there to stalk her. Also in the end you'll understand too as to why she stalked her continuously, and why even Simon (her husband) barely stops her.
---
Conclusion
Do I Recommend This Movie?
Yes.

If you like detective-esque movies, and haven't read the book yet, I'd like to recommend this one. For me who hasn't read the book yet, the time that I spent watching this movie was thrilling-suspense-yet-enjoyable. I didn't feel like it's a waste of time. A lot of eye-candy in the scenery (the building, the river, the landscape... duh... such a really beautiful setting 💙), great acting, good writing, good build-up, good shots, nice costumes, and much more.

So for me, I scored this movie as:
That's all for now. Thank you for reading this review, and see you in another post. Bye! 👋🏻