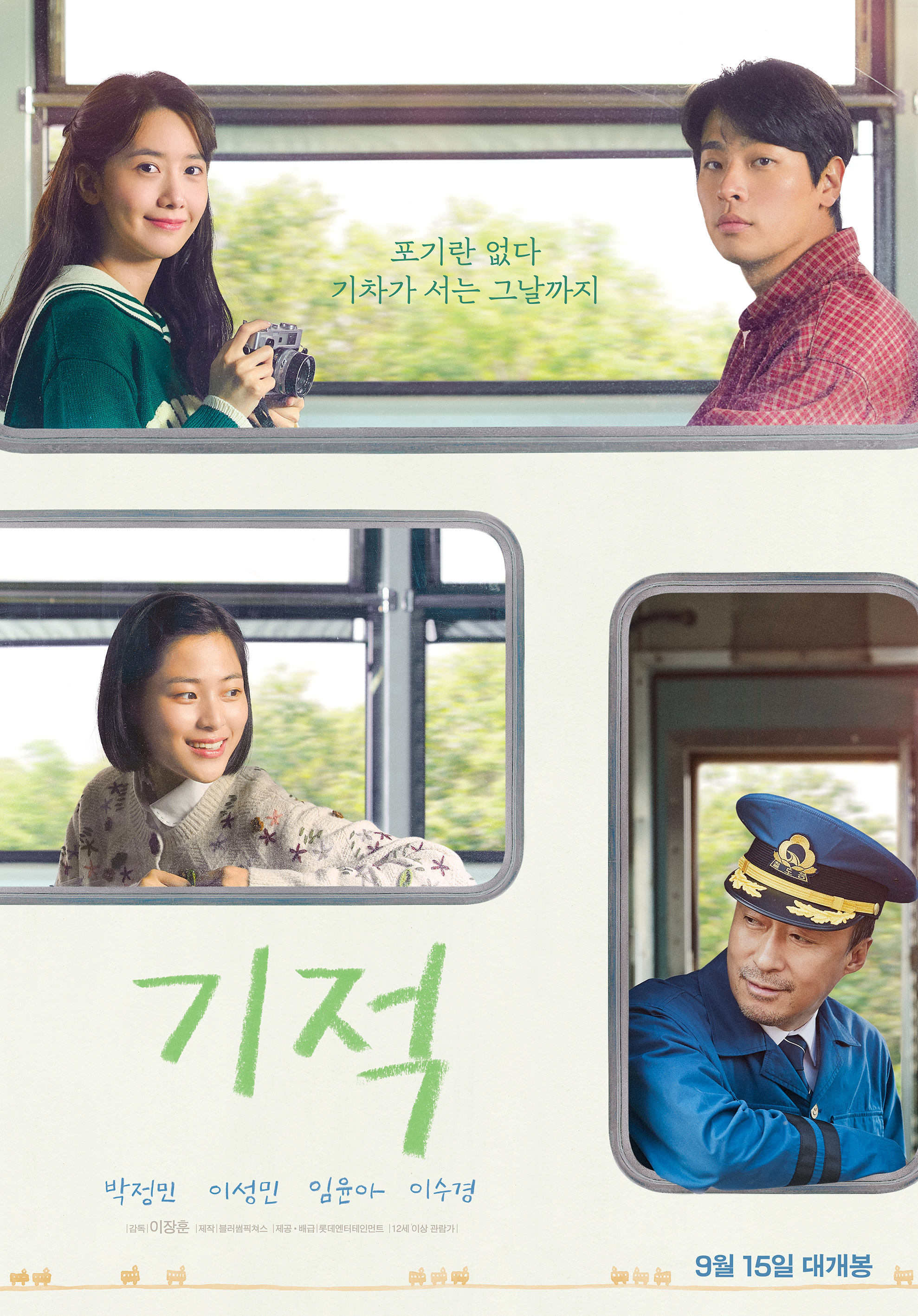 Miracle: Letters to the President movie poster. Credit to it's page on Daum Movie (in Korean).
Is Miracle: Letters to the President worth the hype and wait? Well, probably not that much, but it's still good enough to stay watching till the end.
---
This article is written in English.
TL;DR
Miracle: Letters to the President (2021) is a romantic-comedy-and-slice-of-life kind of movie, which is good enough to spend your free-two-hours-time, but not good enough for a rewatch experience.
Warning and Brief Explanation
Brief Warning
Warning
This review article contains spoilers. Please refrain yourself if you don't want to spoil yourself.
Age Rating
Parental Guidance - 13 (PG-13)
The only pages that showed rating for this movie is it's page on kofic1, and it's page on kmdb2. Both showed the age rating as 12. Which probably means this movie is considered suitable for all ages.
Based on my understanding7, this movie does have an implied coming-of-age theme, as the three out of four main characters are in senior high school. There was no nudity nor explicit content shown, but there was a kissing scene (from a movie snippet), then the sounds of people kissing-and-making-out. Both of these contents are probably "okay" to be watched by people as young as 12, but they definitely need some guidance from parents to explain what scene or sound are those. Hence why, I think Parental Guidance - 13 (PG-13) is suitable for the rating.
Notice
This article aimed to review this movie, and spread information about it.
No copyright infringement intended, aside from this article that is written by myself.
Even though I am a fan of Girls' Generation, this article is written purely objective and not biased toward her (Im Yoona) as one of the main cast in this movie.
Media shown here, whether images, videos, or such are embedded from the original source.
---
Introduction
I heard and wanna watch this movie as one of the main cast in this movie is a member of Girls' Generation, which is Im Yoona. Prior to this movie, she hit jackpots through "Exit", a movie released in 2019. As this is another movie where she starred as one of the main cast, of course the anticipation is gonna be big. With all those hype and promotions, will this movie be worth the hype, after all?
Prior to read this review, you could watch this trailers available on YouTube:
Original Trailer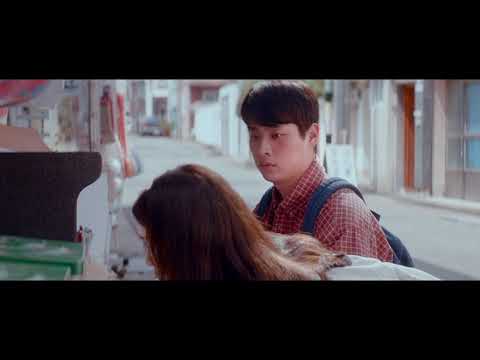 ---
Details and Viewer Discretion
Series Details
Following information compiled from various sources, namely it's page on kofic1, and it's page on kmdb2, it's official page on Lotte Entertainment website3, it's page on AsianWiki4, it's page on IMDb5, it's page on MyDramaList (MDL)6, and my own understanding7.
Title
Miracle: Letters to the President
Also Known As (a.k.a)
Miracle1, The Miracle5-6, 기적4,6, Gijeok4,6, Gijeog6, Gi-juk5.
Released on
15 September 2021 (in South Korea)1-2,4-5.
Genre
Drama1,5, Fantasy6, Coming of Age7.
Type
Movie.
Running Time
117 min. This is based on all cited pages, except kmdb1 (listed as 116 min), and MDL6 (didn't list the running time). This running time includes ending/post-credit of the movie, with some production credits as the intro at the beginning of the movie.
Notable People
Original Country
South Korea.
Spoken Language
Korean (with Gyeongsang dialect, I think...7).
Subtitle
Various languages of subtitle are available already as the movie could be seen through various platforms already. At least English, Chinese, Thai, Malaysian, Vietnamese, Indonesian are available from what I've seen.
Platform or Where to Watch
For Indonesian, the movie is available for VIP/Premium users on iQIYI and Vidio. For international viewers, the show is available through Netflix (geo-blocked in Indonesia, so I couldn't verify this information), also Viki. Both also needs premium subscription to watch.
Award and Nominations
The kmdb1 page showed Ulsan International Film Festival: UIFF (2021), which I believed was an invitation to screen this movie in that event.
Viewer Discretion

Sounds of male and female making out (kissing, sensually; but not having sex, I think..) from a movie can be heard when Jun-Kyung and Ra-Hee is inside Rahee's parents room.
Following these sounds, the kissing video could also be seen clearly for a few seconds (probably 10-15 seconds) from the TV.
Jun-Kyung and Ra-Hee kissed two times throughout the movie, first at the railroad when Jun-Kyung walked Ra-Hee to the train station (can't be seen clearly, probably just a peck, as Jun-Kyung touched his lips after); and the other one in the ending at the airport (can be seen clearly, but not sensual. Practically longer peck, as both just touched their lips, and the scene zoomed-far-out during this scene).
---
My Review
Theme, Background
The movie revolves on Jun-Kyung as a genius boy since he's a child. He's super good in mathematics, yet clueless on other aspects, whether his feelings, common knowledge, and such. In the movie, you could see he lives with his big sister (Bo-Kyung), which you'll learn later on that she's already died six years prior due to an accident. He lives in a small-remote-village in North Gyeongsang. This village is basically remote and hard to reach as there was no transportation at all, except for trains (passenger and freight trains) which passed this village, but didn't stop there at all. He wished that there would be a train station and roads so people could commute better and didn't need to be fearful whenever they needed to pass a train tunnel and it's railroad to reach the village.

Jun-Kyung's growth then continues on Senior High School, which makes him meet Ra-Hee, his classmates, a rich daughter from a congressman in that area. Both quickly caught feelings and they could feel love grew in them. You could see how Ra-Hee makes time to come to Jun-Kyung house which is practically super far from Seoul, only to have dinner and wish him a happy birthday. Near half or two-third of the movie, you could see how Ra-Hee's character's gone for a while (as she's in Seoul already), and how Tae-Yoon (Jun-Kyung and Bo-Kyung's father) fixed their relationship which had broken already for years. Ra-Hee's character then comes back as Jun-Kyung is in the airport on his way to America to continue his study.
Characters, Story Flow, Dialogue, Point of View
Characters
The main character in this movie is four people, Jun-Kyung, Ra-Hee, Bo-Kyung, Tae-Yoon. But the main focus throughout the movie is Jun-Kyung. Three others played an important role here.
Story Flow
The story goes forward, starting when Jun-Kyung is in 4th grade (probably around 10 years old), then continuing to his 10th grade or 1st year senior high school, and ending around 12th grade or 3rd grade senior high school. Throughout the movie, there will be flashback scenes for a few times, which needed to uncover various important events in the storyline.
Dialogue
All characters speak Korean (with North Gyeongsang dialect, I think) throughout the movie.
Point of View
As we watch, we will see how the story mainly unfolds from Jun-Kyung's point of view. Most of the stories (except for the flashback scenes from other characters) are told through Jun-Kyung's point of view. Sometimes, we (as the viewers) will also see some events that couldn't be seen by the characters, but are important to the story.
Conflicts
A lot of conflicts, but not complicated, honestly. As usual, in this typical type of movie, there is always a genius main character who tryna be "a hero" whether it's for himself, or for the others. Here we were served with few conflicts as the story unfolded:
Remote village with dangerous ways to pass through.
As soon as you watch the movie, we will be served with a conflict, where the villagers need to go to their village, yet the only available access is this dangerous railroad-tunnel along with a railroad-crossing-above-a-river-with-only-one-safe-side. No signal, no warning, no regular schedule of these trains, which definitely could be useful to prepare yourself better.
Jun-Kyung and Bo-Kyung practically live on their own.
This probably not that significant, as it's a small village with most of its population old enough already.
Scaredy cat Jun-Kyung.
He was portrayed as someone who doesn't bother to try hard enough to "upgrade" his life, even though various opportunities lie ahead of him. He was portrayed as someone genius in mathematics and physics throughout the movie, yet silly enough on other experiences/knowledge. There were various opportunities available for him to try, such as moving to a better school in Seoul, but he backed out, due to various personal reasons. But in the end, this scaredy cat braved enough to try bigger, and he succeeded, like how we expected/hoped.
Relationship between Tae-Yoon (the father) and both children is not good.
At first, it's not that understandable as to why both keep their distance like that. But near the end of the movie, this conflict was resolved as Tae-Yoon opened up to both of his children.
Morales or Messages
Life is all about choices, what you choose, will impact you sooner or later.
Talent, Hope, Luck, Opportunities. Four needed items for the future.
---
Extended Media
To promote the movie, the cast went on a few shows in Korea, then also held a press conference.
Yoona and Park Jung Min promoting the movie on MMTG Ep 209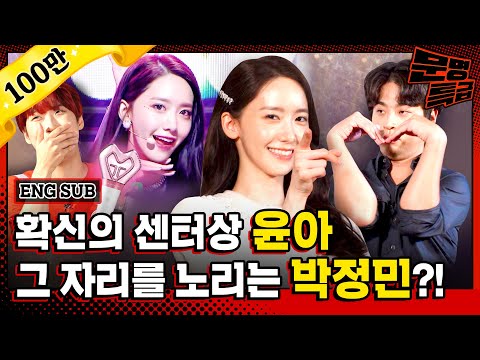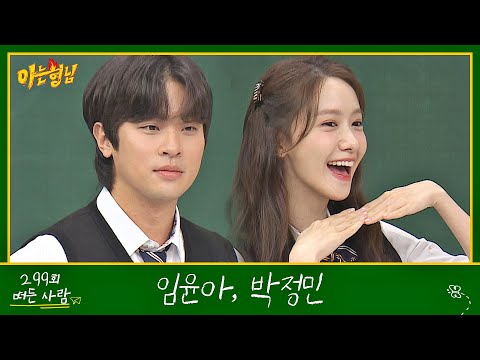 ---
Conclusion
Do I Recommend This Movie?
Yes, but only for one-time-watching only.

I won't recommend this movie to be "re-watch" again-and-again, as the story is practically quite plain and didn't have that much intrigue. Everything is honestly good enough. The acting is good, setting is good, soundtrack is good, editing-directing-lighting-and-such also good. However, the story doesn't feel strong enough for a re-watch session.

So for me, I scored this movie as:
That's all for now. Thank you for reading this review, and see you in another post. Bye! 👋🏻