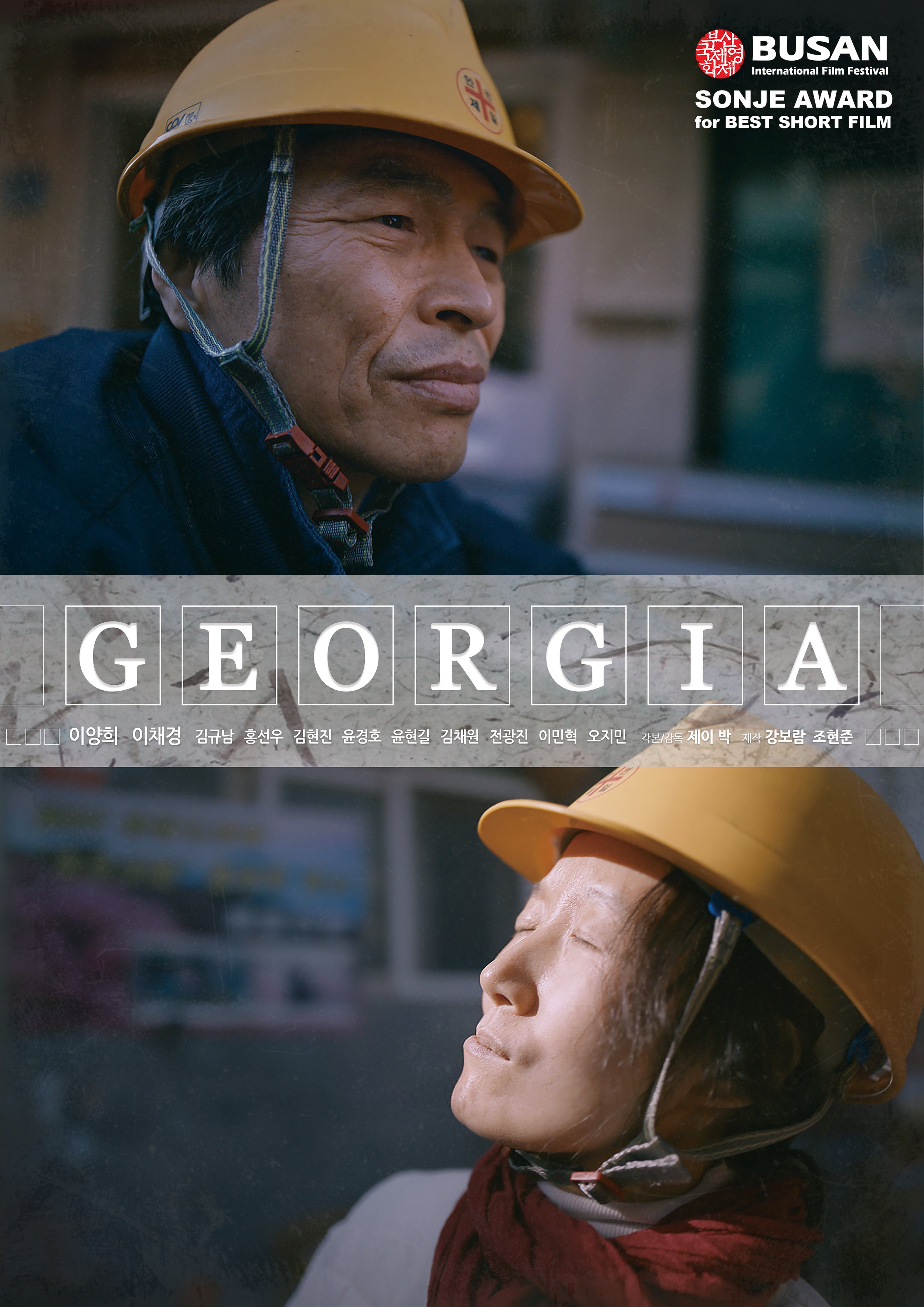 Poster of Georgia (2020), from Georgia's Official Website.
Is Georgia (2020) really that good? Well, good enough, IMO.
---
This article is written in English.
TL;DR
IMO, this short film is good enough. Not that superior, but good as a learning medium for general people.
Warning and Brief Explanation
Brief Warning
Warning
This review article contains spoilers. Please refrain yourself if you don't want to spoil yourself.
Age Rating
Parental Guidance - 13 (PG-13)
I have little to zero detailed information about the viewer rating of this short film. I have taken a look at it's entry on IMDB1, or on KOFIC official website2, but there are no further information about viewers rating I believe...
Based on my understanding, there are no "things" that could trigger viewers, aside from mentioned incidents. Other than that, no things that I think could trigger viewers (such as blood, frontal scenes, and such). So I think Parental Guidance - 13 (PG-13) is good for the rating.
Notice
This article aimed to review this short movie, and spread information about it.
No copyright infringement intended, aside from this article that is written by myself.
All media, whether images, videos, or such will be embedded from the original source. I will try to refrain from hosting any media from this short movie on this website.
---
Details and Viewer Discretion
Series Details
Title
Georgia
Also Known As (a.k.a)
Jo-ji-a (조지아).
Released on
2020.
Genre
Drama1, Family2, Crime1,2, Short1, Others2.
Type
Short Movie.
Running Time
29 min, based on KOFIC page2. But actually 30 min 46 sec on YouTube (included pre-credit, post-credit, and ending/cookie scene).
Notable People

Manually typed from ending credit3.

Jayil Park (제이 박), as Writer/Director.
Kang Boram (강보람), as Producer.
Lee Yang Hee (이양희), as Jina/Lee Jina's Father.
Lee Chae Kyung (이채경), as Jina/Lee Jina's Mother.
Hong Seon Woo (홍선우), as Factory Manager (on YouTube, translated as Boss, not manager).
Yoon Kyung Ho (윤경호), as Design Store Clerk.
Yoon Hyun Gil (윤현길), as Mrs. Kim.
Kim Chae Won (김채원), as Mrs. Yi.
Jeon Gwang Jin (전광진), as Detective.
Lee Min Hyuk (이민혁), as Detective's Assistant.
Oh Ji Min (오지민), as Kim Juno.

Original Country
South Korea.
Spoken Language
Korean.
Subtitle
Currently the short movie only supported with hard-coded English translation. No other language provided.
Screening
Limited Screening, based on certain time (such as YouTube, currently), or certain invitations from movie festivals (I think...).
Platform or Where to Watch
Currently, available through YouTube, until Friday Night 12 AM. But I am not sure whether it's today (today is Thursday), or tomorrow midnight (Friday). Also whether it's using Seoul Time (UTC+9), or not. Aside, another way to watch this short movie is through limited screening at certain movie festivals I think...
Sponsors
Based on the ending credit, there are several institutions/entities funding and supporting this movie: KOFIC (Korean Film Council), kt, DEXTER Workshop, J4 Entertainment, Digital Factory, Milk Factory.
Award and Nominations
End credits showed that this short movie won the SONJE Award for Best Short Film from Busan International Film Festival3. From IMDB, it shows that it has 13 wins and 11 nominations1. But from the KOFIC page, it looks like this short movie has numerous wins or nominations already2. From the director's instagram bio, it has screened in 70+ Festivals already, and won 30+ Awards.
Viewer Discretion
The only discretion that I could think of is... Explicit mention of the incident, which is Gangraped by 18 students, before suicide. And that's it, no other scene or dialogue that I think could trigger the viewer, or need any discretion.
---
My Review
Theme, Background
Well... The short movie revolves around an incident that happened to Jina (Lee Jina), as the daughter of two main characters (Father and Mother). Lee Jina was gangraped by 18 students, then suicide herself after. This case then closed, and no further investigation was carried out on all of these students involved.

Kinda cruel, and to add the fuel to fire, lately there was some news too, which is quite similar in one way or another, here in Indonesia. Which explains why this short movie is currently quite viral here (at least based on some tweets circulating on Twitter, and it's YouTube description + comments).

At the same time, not to act like an innocent, but with all of these privilege and non-privilege concerns lately + not that much satisfaction toward police's performance + bribing culture, makes this short movie seem more easily to appeal to the general public.

Another notable background is... Jina's dream, and various design outputs placed in various places in the movie. Jina has a dream to go abroad, Georgia Design School, United States specifically. To pursue this, it looks like she tried to design a font, named Georgia in Hangul version. Aside from this, there are various posters on the walls, in Jina's bedroom and the classroom (same poster, with women closing each other's eyes from behind), and a poster of women pointing toward a woman in Jina's locker. There is a banner near the school gate that said a student won 2nd place in the national design competition, probably Jina's.
Characters, Story Flow, Dialogue, Point of View
Characters
Main characters in this movie are the parents of Jina. Both look like they are already reaching at least 40 or 50 years old. Her mother got a stroke, most probably after the incident. Other than that, notable people mentioned above are strongly supporting roles.
Story Flow
The story goes forward, with no flashback scene at all from beginning till the end.
Dialogue
Aside from the mother, all of the characters speak the dialogue clearly in Korean. Non-understandable words from Mother were transcribed by Father throughout the movie. All of the dialogue is also carried out smoothly as if we were watching real video footage, and there are no awkward moments felt throughout the movie.
Point of View
Viewer will see the story goes from "viewer's point of view", or from parent's point of view. No further point of view explained from other aside from both parents.
Conflicts
Well, as stated above in the background, this is quite a story to present, and lately a lot of incidents arose one by one. In list, there are various conflicts happened in the movie:
Injustice. No further investigation toward all students involved, which doesn't need any further explanation...
Bribe. This is just an allegation, from the father's side, as there is no proof of this actually happening.
Not apple to apple comparison. One of the mothers in the detective office was comparing an old incident that happened to her son with the death of Jina. Which is kinda... pissed the viewer off. It's definitely just babbling and holds no weight to Jina's death.
Secrecy. Apparently Jina's mother and Jina held a secret behind her father.
Morales or Messages
Life is... Definitely hard. So you better do good, and hopefully good will also follow you.
People will do anything to save their bloodline...
Extended Media
There were some links shared by the director in the description box, which are The Director's Instagram, and Jina's Mother (Lee Chae Kyung)'s Instagram. The director also have various interesting facts on the official website. Aside, there are other videos too available, such as:
Behind The Scenes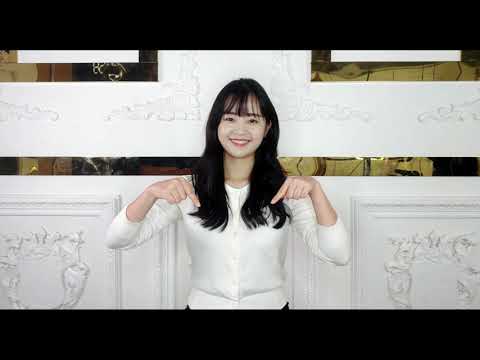 Interview with The Director
Conclusion
Do I Recommend This Short Movie?
Hm... Probably yes, but not 80% sure. But definitely not a no.

Aside, this short movie could act as another learning medium from numerous movies with quite similar themes I think... Plus there is a lot of news in our real life with a similar story to this, that should be more impactful I think... So for me, I scored this short movie as: